The Impact Of Coronavirus On The Streaming Industry
How Is Coronavirus Affecting The Streaming Industry?
The unprecedented public health crisis, that the coronavirus outbreak is, has been declared a pandemic by WHO, on March 11. It has proved itself to be a massive and unforeseen disruption for many industries and existing business models. It is a time for caution and care. While some industries such as aviation and hospitality have been particularly hit quite severely, other industries that depend on global supply chains and manufacturing for their supply are witnessing eroding profit margins. TV industry and streaming service providers are also seeing significant dents into their bottom line. 
Live sports have traditionally been a key feature in the content calendar of major TV broadcasters and streaming service providers. The corona outbreak has resulted in an unprecedented cancellation of all major sports leagues as an outbreak mitigation measure.  The N.B.A, The N.H.L, M.L.S, Major League Baseball, Boston Marathon, Premier League, La Liga, Serie A, Champions League, Bundesliga, Europa League, Turkish Super Lig, Indian Premier League have all been suspended. Euro 2020 and Copa America 2020 have been postponed to 2021. The fate of the biggest sporting carnival, Tokyo Olympics, hangs in the balance and is most likely to get postponed as well.  
Below, we will explore some crucial ways in which the Corona outbreak is causing disruptions and affecting the streaming industry.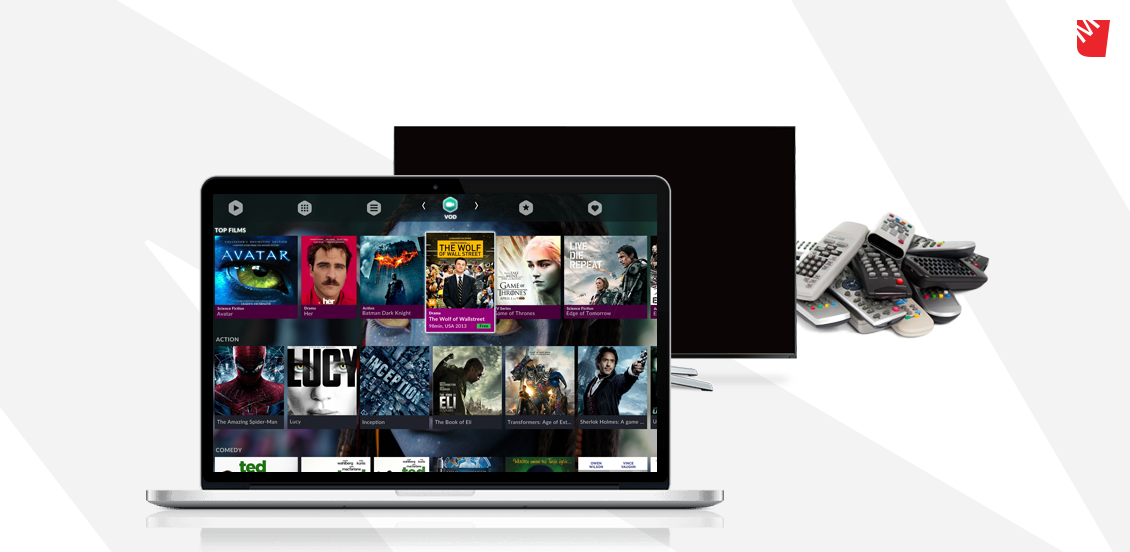 The streaming industry is undergoing major shifts –  
With TV shows and sports being called off, streaming service providers are facing a glut of content to provide their viewers. Streaming service providers are fearful that this glut of content, along with the looming threat of a recession ahead, might cause their users to opt themselves out of their streaming subscriptions. The tectonic shift, as a result of mass unsubscriptions, may lead to job losses and eroding profit margins/ revenue for OTT streaming companies. With the cancellation of shows, it may lead to glut even when the outbreak subsides.

 In the short term, however, with more and more people staying indoors, it is leading to a surge in TV and streaming viewership. Self-isolation and quarantine are resulting in increased media consumption in the home in the form of entertainment services such as video-on-demand and gaming. Below are some interesting numbers which indicate the increase in consumption
Quoting, Quartz, in Italy, one of the countries hardest hit by Coronavirus, the top 200 most streamed songs on Spotify within the state averaged 18.3 million total streams per day in February 2019. Since Italy's prime minister announced a national quarantine on March 9, the total streams for the 200 most popular songs have not topped 14.4 million. There was a 23% drop in the top 200 streams on Tuesday, March 17 compared to Tuesday, March 3. 

New York Times reports that Netflix has suspended production on all scripted series and films in the United States and Canada for at least two weeks. In South Korea, as cases spiked, television viewership shot up 17 percent, according to Nielsen. Last month in Italy, the size of the TV audience increased 6.5 percent, with a 12 percent rise in hard-hit Lombardy.

The same trend has arrived in the United States. In the Seattle area, total television use increased 22 percent on March 11 from the week before, according to Nielsen. In New York that day, as more people started working from home, use went up 8 percent. (Total use, as defined by Nielsen, includes live television, on-demand viewing, streaming, and gaming.)

Financial Times reports that in China after the country implemented nationwide isolation measures, average weekly downloads of apps during the first two weeks of February jumped 40% compared with the average for the whole of 2019. In the same month, weekly game downloads on Apple devices were up 80% versus 2019. Nielsen data shows that traditional media also received a boost in consumption – TV viewership grew after Lunar New Year when it usually experiences a dip.
The big challenge in the long-term is that the outbreak threatens to disrupt their fundamental business model. With a slowing global economy, users may choose to opt-out. Fair to project that if the outbreak does not subside soon enough, then the streaming industry should be bracing themselves for a seismic impact. 
Sports streaming used to provide multi-billion advertising dollars to streaming businesses. The coronavirus has led to the cancellation/ suspension of most major leagues and tournaments globally. Severe losses are occurring for streaming service providers who used to rely on sports streaming for both advertisement money as well as subscriptions from sports fans. The postponement or cancellation is not only disrupting the scheduled coverage but also advertising arrangements, sponsorship deals, and promotional events.
HBO and Disney have decided to address the current content gap by revisiting old shows – such as Sopranos. But Netflix has built a reputation for itself by churning out new content on an almost weekly basis. It is reeling from the impact of the outbreak because its major productions have been halted or suspended. Can Netflix hold onto its massive subscriber base if it fails to add new content to its library? Warner Bros. has halted production on more than 70 television series. Late-night shows have become suspended. And everyone remains unsure when the outbreak will subside and the productions resume. With productions suspended indefinitely, it could translate into a glut of new content available on these streaming platforms even after the outbreak is over.
The next four months were supposed to see rollouts of three new streaming platforms — The Criterion Channel, Peacock, and HBO Max. Now with the coronavirus outbreak, it remains interesting to see whether the launches will be underway as planned.
Advertisers will now get an even greater impetus to shift online. With more and more people indoors and hooking themselves up to streaming and TV, traditional advertisement locations such as malls, cinema halls, and highway billboards are not drawing any eyeballs. It necessitates and hastens the shift of advertisers to online streaming platforms.
Wrapping Up
Almost all major economies have announced plans for a range of fiscal stimulus packages to inject hope and confidence into their industries. Streaming service providers should look hopefully here and expect more support programs that are likely to give the consumers more disposable income to spend. The black swan event that the coronavirus outbreak has proved itself to be is causing a great deal of uncertainty and trepidation. Still, as Stephen Covey famously remarked, uncertainty is the only certainty in business. 
Source of figures and statistics: 
World Economic Forum

Quartz

New York Times

Financial Times