Engage visitors with fast online experiences. Increase revenue while scaling globally.
We help you keep your customers happy with our fast and secure content delivery.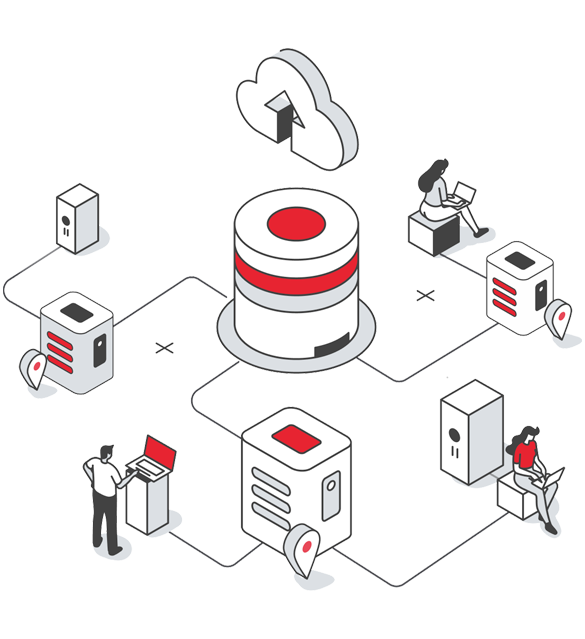 Improved User Experience
Better cache hit ratios help decrease response times and enable quicker downloads for your web and mobile users. As you decrease load times, you ensure a better user experience.
Increased Availability
Aksela raises your website's availability. Through cached copies, your website will always be accessible even in the event of your server being down.
Protection at all times
Our DDoS mitigation diminishes the impact of DDoS attacks and protects you against them. It does so by providing multiple layers of security.
Plus, benefit from free SSL and make your site more secure.
More engagement, more conversions
Faster content delivery positively impacts conversion and retention rates, Search Engine Optimization (SEO) & search engine rankings, and overall your revenue.
Helping great companies
be faster, more reliable
and secure

Explore Medianova's
Features
Security
IP & Geo whitelisting
IP & Geo blacklisting
IP Protection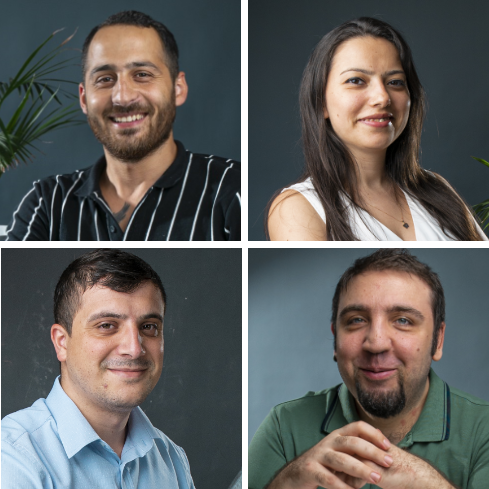 A Support Team That is Always There
We are passionate about your success. That's why our support is always free of charge and available. Our commitment to you does not differ according to different plan types.
Direct Access to Engineers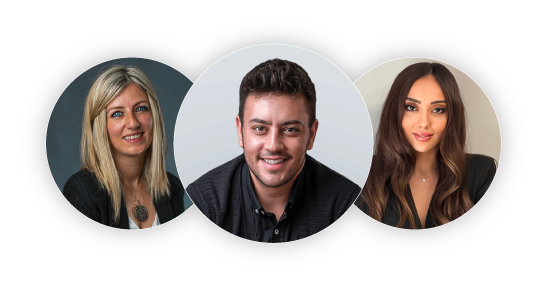 We know you are busy so we will be quick
Are you ready for a
10-min discovery call?
Customer Success Story
MAGRABi Chooses Medianova to Stay Fast
What Our Clients Are Saying About Medianova?
Reviews from customers, verified by Gartner

With a high skilled R&D team, there is nothing they cannot beat.
— CTO in the retail industry
Solid Product, Great Price, Amazing Team.
— Co-Founder And VP Of Technology in the Services Industry
Perfect combination of smooth transition increased performance
— Chairman in the Media Industry
Best Customer Support
— General Manager in the Services Industry
Reviews from customers, verified by G2

Optimum Performance with a quick support team.
— Tolga A., Mobile & Stream Operations
Great speed and unmatched service.
— İlter O., IT & Security Director
An experienced and successful team.
— Onur U., Head of Development
Easy-to-use CDN Service.
— Cengiz C., System Administrator
Superior Performance + Service Quality.
— Taha B., SEO Executive
Increase Your Performance, Security & Uptime!
Get In Touch
Content delivery refers to the process of delivering digital content such as videos, images, audio, etc. to a user's device. Content delivery networks (CDNs) are used to distribute the content to a large number of users quickly and efficiently. The goal of content delivery is to provide users with a fast, reliable, and secure experience when accessing digital content.
CDN is a cloud computing service that enables websites and many types of digital content to be transmitted from the nearest points through its geographically distributed architecture. This service minimizes the response times to requests from internet platforms that serve many different purposes such as e-commerce, games, and video.
Today, CDNs respond to the burden of the majority of internet traffic worldwide. CDNs help websites and online platforms reduce downtime and increase user performance.
A CDN (Content Delivery Network) is beneficial for SEO because it helps to improve website loading speed, which is an important factor for SEO rankings. CDNs also help to reduce server latency and improve user experience, both of which are important factors for SEO. Please find more details below.
Page Load Speed
These days, your customers are expecting from the site to load instantly. According to Google's study, as little as an extra half-second in load time reduces the chance that people will stay on the site. So, Google now takes speed into account and says that If all else is equal, pages that load faster will rank higher. CDN (Content Delivery Network) is thus particularly valuable for reducing page load times and boosting website speed.
Bounce Rate
As mentioned – the faster your site, the more likely people are to stay around. This reduces a key element of page rank – bounce rate. Google defines bounce rate as the percentage of people who leave your site from the entrance page without interacting. Although a high bounce rate is also affected by poor site design and irrelevant content, load speed is a key element.
HTTPS and HTTP/2
Google ranks secure pages higher than insecure ones, for the sake of protecting customers. Let's take a closer look at how exactly CDN services affect HTTPS.
CDN speeds up the implementation of HTTPS, mitigating the effect on load speed. "Edge" servers can handle the SSL/TLS handshake, reducing connection latency. To implement this smoothly, you need to choose a provider that explicitly offers a secure CDN, ideally using the newer HTTP/2 protocol, which is designed to be even more secure.
Dwell Time
The time people spend on your site is increased by ensuring that every page you have loads quickly. Implementing CDN is a faster way to do this than going through and optimizing every single page on your site. Track your time-on-site durations – you want an average of one minute or higher. Anything less than that indicates that even if people are not bouncing right off your site, they are not sticking around. The longer somebody stays on your site, the more likely you are to get a conversion.
Optimized Images
CDN allows you to optimize your images. This is not just important for page speed, but because about 63% of Google image search clicks turn into site traffic. Depending on your niche, you may get a high rate of traffic from image searches – and image rankings also take load speed into account. Obviously, this is more effective for some industries than others, but it is important enough that marketers should not ignore it.
Decreased Load Times and Latency : Geographical location plays a key role in download speed and latency, as the Content Delivery Network will receive and distribute traffic loads to the closest available servers. In this way, a strong network of CDNs will not only reduce page load times but also increase data transmission. Whether it's a video streaming, gaming, or an e-commerce platform, CDNs can provide faster connections to every visitor.
Easily Manage Traffic Peaks
In some sectors like e-commerce, user traffic tends to follow seasonal or periodic peaks. During these times, CDN providers will distribute user requests among available CDN servers to reduce the load. Load balancing prevents crashes and server overloads.
More Secure Encryption
Encryption methods change and evolve over time as their flaws surface through real-world use. Content Delivery Network providers are fast at adopting and applying these new technologies as they emerge. A good Content Delivery Network provider will apply new SSL certificates and encryption methods without impacting the usual operation of their clients. Often, clients won't even notice the change.
Increased Availability
CDNs can also provide redundancy and failover protection for websites by routing traffic to the nearest available server, ensuring that the website is always available.
New Data Transmission Technologies
Like the SSL encryption mentioned above, data transmission technologies also change and upgrade over time. Brotli, BBR, and HTTP2 are examples to these technologies. CDN providers will integrate these new technologies into your website, which means you'll always have access to the latest data transmission updates.
Better Insights About Traffic
CDN providers hand the hard labor in the internet ecosystem. They handle almost half of all the data traffic on the internet. This means that they generate vast amounts of analytics data. This data can be provided with their customers, which gives them actionable insights, and intelligence into their user base. Also the Info analysis they may provide shows everything a developer needs to know to further optimize the website. In-depth reporting ultimately leads to the performance increase, which results in higher user experience and then further reflects on sales and conversion rates.
CDNs are AGILE
Not all CDN providers have an AGILE backbone but the ones that do can help companies expand globally. Some Content Delivery Network providers can set-up new POP (point of presence) servers in a matter of days. This means their clients can expand into a new territory quickly without sacrificing user experience and service quality.
CDNs Are Cost-Effective
By serving cached content from edge servers, CDNs can significantly reduce the load on the origin server. This is especially beneficial during traffic spikes or when handling large files or popular content. Offloading traffic to the CDN helps to reduce your origin's resource usage and related infrastructure costs. When considering the services a Content Delivery Network provides, as well as the potential income it will help generate through better user experiences, a CDN service is very cost-effective.
A CDN utilizes state of the art and modern technologies to help deliver the best performance. Some of the modern technologies that it uses are the following – BBR, Brotli, TLS1.3 and SSL are the main features. The new feature nowadays is RTT-0
BROTLI: Brotli is a compression algorithm developed by a team of Google engineers and it serves best for text compression, helping achieve faster load times and preventing excessive space utilization.
IMAGE OPTIMIZATION: Image optimization allows you to transform, reduce the size and serve images at the edge, closer to your users.
SSL ACCELERATION: We care about your security. Enjoy the benefits of a secure website by using custom or shared SSL options which can be enabled in real-time.
GOOGLE BBR: TCP congestion control algorithm built for the congestion of the modern internet, Google BBR helps you deliver faster and better-quality pages.
TLS1.3: Transportation Layer Security (TLS) 1.3 protocol provides unparalleled privacy and performance compared to previous versions of TLS and non-secure HTTP.
Zero Round Trip Time Resumption (0-RTT) speeds up resumed connections, leading to a faster and smoother web experience for web sites that you visit regularly
Yes, our Dynamic CDN Plattform Aksela can be used for caching dynamic content such as HTML pages and APIs including GraphQL and REST.
Not every website needs a CDN provider. There are ways to determine if a website or platform needs to take advantage of CDN services. A CDN can be a great solution for your business, especially if you serve customers or clients all around the world. Here are some examples of businesses that could benefit from a CDN:
E-commerce sites
long waits while they're browsing your shop or trying to check out with their purchases. If you want a smooth and seamless user experience for your customers, even during times with heavy traffic, a CDN can be a great option. Not only does the CDN ensure faster loading time, but it also helps provide security and robustness for the site by helping avoid DDoS kinds of attacks helping avoid huge loads on main servers. Thereby, it helps to protect your main server from getting overloaded.
Financial institutions
Banks, credit unions and other finance companies can use a CDN to create a secure, reliable and fast way to transmit sensitive financial information. By helping insure against DDoS attacks, and server overload; it helps financial services companies provide reliable uptime and performance to its users. Security is the critical life blood of financial companies and a reliable CDN service will go a long way in ensuring that.
Media or news sites
Media and news sites are often content-heavy, and they include a lot of interactive elements to maximize user dwell time, and they tend to be dynamically updated with the latest news. CDNs can help to ensure that the content delivery remains fast and highly responsive, to bring the news to your users in real-time.
Government
Government websites also tend to be very content heavy as they cater to a variety of citizen needs. CDNs can help government agencies provide much faster services to citizens.
Mobile apps
A CDN accelerates the load time for mobile applications and increases page responsiveness.
SaaS
CDN will help SaaS-based businesses scale easily and serve millions of web users, without causing a dip in the performance from the added user base.
Medianova's CDN
Being a global and fast CDN (Content Delivery Network) provider is not easy. That's why we don't shy out from proudly expressing it. But we think that we should state the reasons behind our success to solidify that success and pave the way for more.