Introducing the Medianova Cloud – Microservice Enabled Management Platform
As Medianova, we are continually looking to make the lives of our customers easier, to allow them to get product into production fast, and to help create the conditions that make their products exceptional. Our vision as your cloud service provider is to empower your digital journey by offering a wide variety of Medianova services including CDN, WAF, DNS, ELK, and many more.
We are pleased to introduce the newest member of our ecosystem, the Medianova Cloud Panel, as part of our effort to improve our software-defined CDN solution. The panel will provide granular control and integrated management of Medianova Services. The Medianova Cloud Panel achieves this through a single-pane-of-glass view across all products to deliver this much-needed layer of fine-grained control.  With a clean user interface your company can deploy technologies faster, giving your team more time to innovate.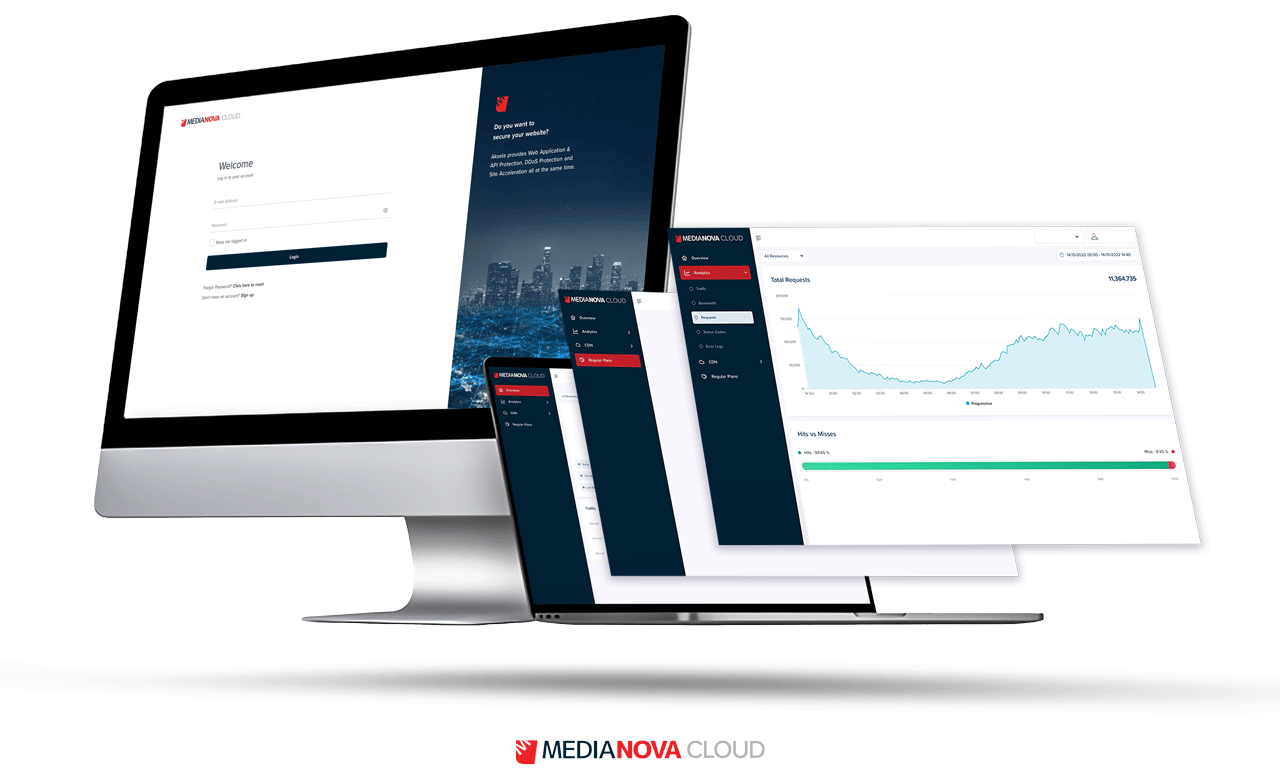 The Medianova Cloud Panel benefits, include:
Unification of all products under one umbrella
Enhanced observability and monitoring across all your products
An optimized user experience using a crisp and clean UI
Fast execution of product roadmaps
Intelligent data analysis and customer insights
Enriched account management capabilities
Enhanced data access security with Role-based Access Control
Innovation Comes in the Form of Micro-Service Based Medianova Cloud Panel
According to research from Statistica around 85% of organizations with 5,000 or more employees use microservices. In the smaller enterprise, 75% are using microservices now, and 23% are looking to use them in the future. Why are microservices so popular? Simply put, they make life simpler for developers in a hyper-connected, API-driven world. In other words, a microservice makes the delivery of modern digital platforms, APIs, and service development achievable, improving business operations and getting products quickly into production.
The Medianova Cloud Panel has been designed to work symbiotically with a microservice infrastructure to augment and enhance the already powerful features of this environment. The Cloud Panel is designed and developed with an API-driven mindset, its micro-services based architecture will add even more agility to our Product Roadmap Delivery. This approach allows new functions and features to be delivered to our customers swiftly, making their own business agile.
The Cloud Panel is part of a broader Medianova ecosystem, designed to give our customers the tools they need to develop and transform their ideas into great products.
Fast Product Roadmap Execution
Medianova understands that technology must reflect a business's needs and goals. This requires an ecosystem of powerful technologies to ensure that a business has optimized capabilities. Our newest ecosystem component, the Medianova Cloud Panel, builds upon this, giving you compelling features:
UI/UX Updates: The Cloud Panel is designed to be intuitive. A crisp and clean UI/UX ensures that both technical and business users can fully-utilize the Cloud Panel features. Our new UI also speeds up your onboarding process.
Observability: The user-friendly design of the Cloud Panel augmented with rich analytics and product features, provides enhanced observability and easier management of your services.
Innovation: Optimization of product roadmap execution is a design remit of the Cloud Panel. Speed to market is a key element that facilitates feature and function innovation.
Continuous Delivery: New features and functionality are released as autonomous packages for a continuous deployment process. This removes the need to replicate the entire application, thus improving efficiency and delivering product into production fast.
Super Easy-to-Use Interface: The Medianova Cloud Panel has a super easy-to-use UI designed to be utilized by developers, DevOps, and business leaders. The Medianova Cloud Panel UI/UX design is intuitive, offering our customers an easy-to-navigate interface with granular settings for managing all resources.
Account Management and Security: Enriched account and user management capabilities allow to define relationships between accounts for central management of multiple teams. Role Based Access Control strengthens data access security by regulating user access based on authority level.
Complements the Microservice Model: The microservice-based cloud panel provides a powerful management platform for Medianova CDN. The Cloud Panel provides a single-pane-of-glass view across all products, allowing administrators and business users to manage and optimize those products.
Billing: The billing process of our services is now fully automated, to improve efficiency and accuracy. Instant service activation will be enabled as next, which will strengthen our panel's self-service capabilities.
Welcome to the Medianova Cloud Panel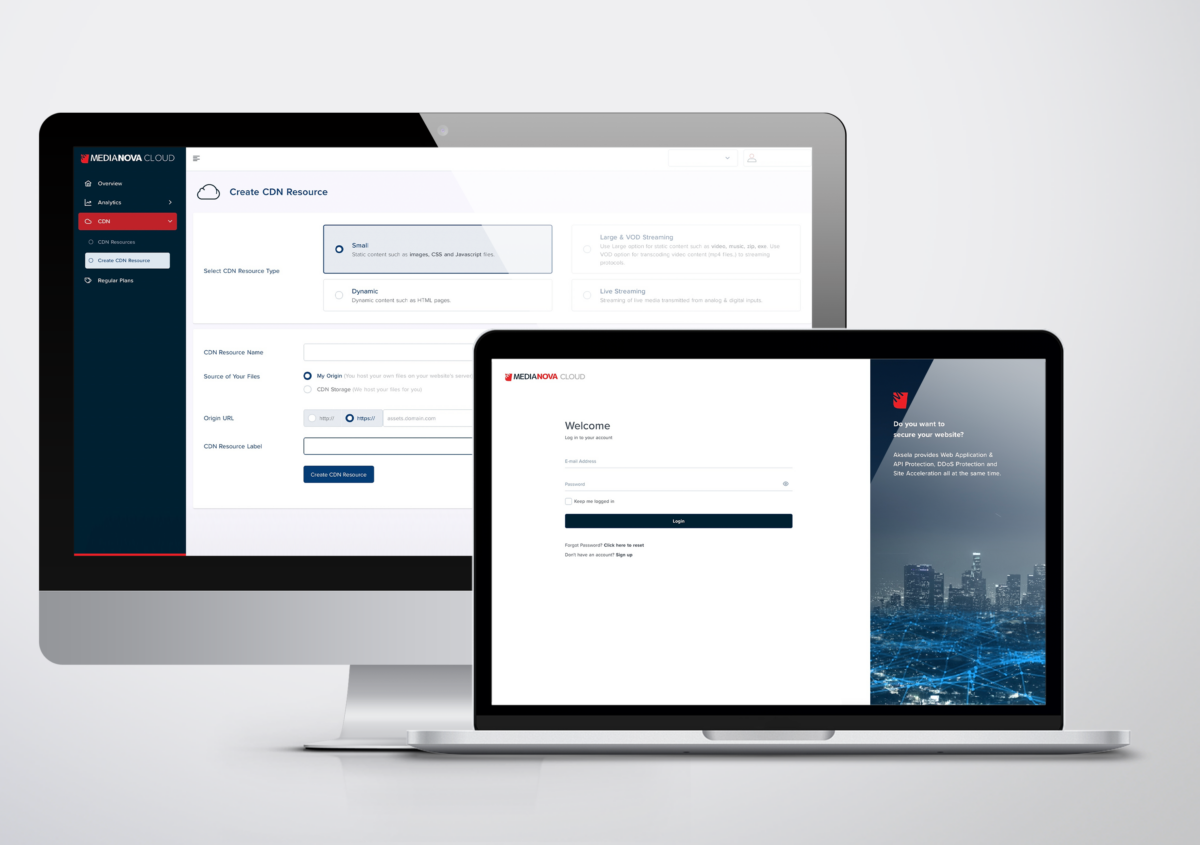 By taking an innovative approach to delivering a CDN using a microservice infrastructure, Medianova will continue to empower your digital journey. Together with our software-defined CDN, the Medianova ecosystem will help you to innovate rapidly by making sure that your company has a unified view of all products, and access to insightful customer-centric data.
Watch out for our new products and services that will help you to deliver exceptional service to your customers.