The Wait Is Over: Medianova WordPress Plugin Is Here!
CDNs are cloud computing platforms that deliver the content of your website quickly to end users through edge servers in its architecture. With the geographically distributed structure of CDN, your content is presented very quickly to users who are requesting even from a very far location to your origins.
CDNs have emerged to improve user performances of websites with large network traffic.
Recently, there has been an increase in the use of CDN in the institutions that manage websites via WordPress.
Do you manage your website via WordPress?
Medianova CDN Plugin is created to easily modify the links of your static content (css, js, images) with CDN URL.

Features
Changes the paths of your files to CDN URL.
You can declare the included folders.
You can declare invalid folders and file extension.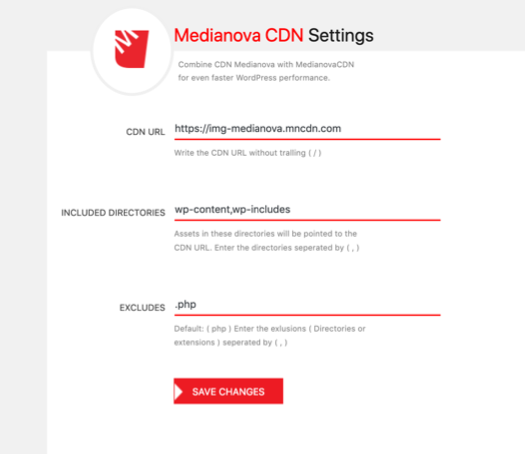 Grab this chance to start your free CDN trial by clicking on this link.
To get a brief guide on how to install Medianova WordPress plugin please click on this link.
If you need help, our support team will be glad to help you 24/7. Please do not hesitate to e-mail support@medianova.com or call +90 212 275 5456 in order to reach our support team.