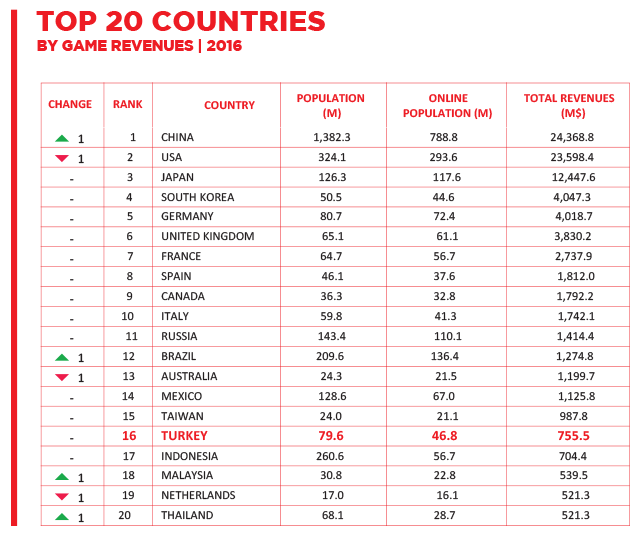 Impact on Gaming Performance of Local CDN Providers in Emerging Markets
The foremost reason players abandon games is due to slow load times. In these emerging markets, low latency is key to providing content that will captivate users and convert to revenue.
The Middle East & Africa region represents $3.2 billion of the global $95.1 billion global games market Turkey is the number one region with a market share of an estimated $755 million. The top 20 countries generate 90.8% of global game revenues, and Turkey holds the number 16 position in this growing market.
The Asia-Pacific region account for nearly half of the top 100 revenues, with China holding the first position. India broke the threshold of top 20 sliding into the 18th position, and it's expected they will break the billion dollar annual revenue mark by 2018. Growing countries are overtaking Western European nations with steady year-to-year growth.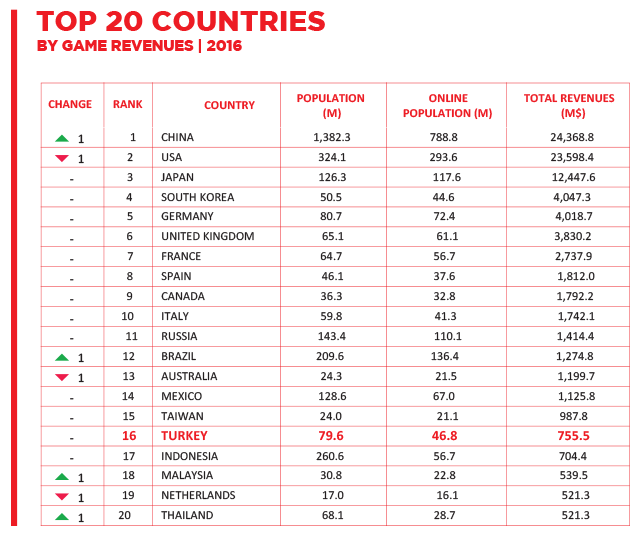 According to Newzoo "Turkey Ranks #3 in the World With 70% of Total Game Time Spent on PC". With that kind of industry competition, delivery performance could easily be the deciding factor between a client conversion or abandonment, leading to missed revenues.
Medianova provides a CDN that will ensure that content performance will retain users while the content's own merit will determine conversion.
In fact, there have been studies showing that even a small delay of milliseconds can double the rate of people who quit playing an online game. Furthermore with a 100% up-time on our backed-up and uninterrupted servers, Medianova guarantees you that your game will be delivered on time, all of the time. This will decrease your client quit rate and increase the amount of gamers who will be playing  your games.
The CDN by Medianova is the solution for seamless platform content delivery with a performance level that will drive conversion no matter what platform a client employs. Providing a stable and reliable online gaming infrastructure with Medianova CDN Platform will keep games going uninterrupted and ensure the client provides the best possible experience for the end-user.
Medianova is the go to provider where user retention is the goal.
For more information contact us now.