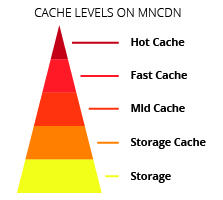 10 Rules for Successful Live Streaming
Video is the centerpiece of today's most popular marketing activities. No doubt, live streams are the most effective use of videos. So, what should you consider for a successful live streaming?
Survey and Test
Real life conditions never unfold by the book. Performing survey and test at live streaming location will make you ready for any potential surprise on the streaming day. The shorter the time between the test and the stream, the less likely the conditions will change.
Be Sure of Your Connection Speed
Streaming standards are changing by each passing day, coupled with the rising streaming quality and viewer expectations. Keep in mind date you will require continuous and quality Internet connection to deliver HD streaming. Dedicated lines for live streaming will always ensure higher quality.
Work with experienced teams
The most advanced technology does not always give the best result. Working with teams who are closely familiar with their equipment and performed many live streams will help improve the quality of your delivery and minimize the stress on the streaming day.
Secure the best lighting conditions
Even the best cameras need lighting. Streaming at low lighting conditions will reach the viewer at low quality. You may need extra equipment to ensure the best lighting at all angles. Let the shooting team guide and inform about the equipment needed.
Secure the best sound conditions
Live streaming is not just about image. Your viewers also deserve a good sound quality. Coordinating with the team at the location site is key. Beforehand knowledge of environmental factors and equipment quality will eliminate any potential problem during the streaming.

Bosphorus Cup 2014

Stream with redundancy
No matter how reliable the technology is, you still have to do your due for continuous streaming. Always have redundant battery, microphone, cabling and encoder. Stream to multiple points. Don't have any idea about redundancy? Consult with someone who knows or engage professionals.

Promote your streaming
A high viewing rate is a must for successful streams. Do not neglect to promote your streaming. Make sure to use e-mail newsletters, social media, telemarketing, membership options, as they will help spread your streaming and return to you as viewers on the streaming day.
Have interactive streaming
Interactive streams are always a more attractive option! Oblige to this rule, and you will see that more people talk about your stream and success is expanded to your next streams as well. Follow Twitter stream on the streaming page, conduct Q&A and put your Facebook page to use.
Start your stream early
Starting your stream before the scheduled hour is a way of ensuring smooth end-to-end operation and attracting the attention of your visitors early. Once the setup is done, you can start your streaming 30 to 45 minutes earlier by showing images and playing background music.
Pay attention to post-streaming
Your live streaming may be over, but your job is not. After the streaming, you can start replaying your record right away, and in doing so, draw the attention of late visitors to your page. A post-production effort after this may net you a video that you can use in marketing.
We offer you end-to-end delivery in both live streaming services but all of our B2B and B2C solutions such as video, streaming and online video platforms. For more about our products and services, contact us.